Cargo Lift consists of hydraulic cargo lift system and other supportive components like steel frame, platform, plate chains and steel ropes etc. As a cheap goods elevator solution for cargo, goods, pallet or car lifting, people can DIY cargo lift as per the site situations. Himor designs indoor and outdoor fixed goods lift like lead rail type and scissor lift table type for home, warehouse, plants, and mezzanine etc. 2D or 3D lift drawing will be available for clients to confirm the finalized goods lift design.
Industrial Residencial Warehouse Cargo lift Platform FAQ
Decide from the factors of capacity, platform size, lifting height and need wire mesh or not. Please talk with Himor sales team to get your free design
All types you can choose. We will make ramp for you to access the cargo.
Yes, they are all can be installed outdoor.
Yes, the steps are not complicated. Lead rail type cargo lift needs to fix with wall and ground.
Yes. We provide detailed installation guide with photos and words in steps. People can install the lift by a 3-7 workers team following our steps.
Please contact with us and we will give you partner information if we have in your local.
Commercial Vertical Hydraulic Cargo Lift Elevator Projects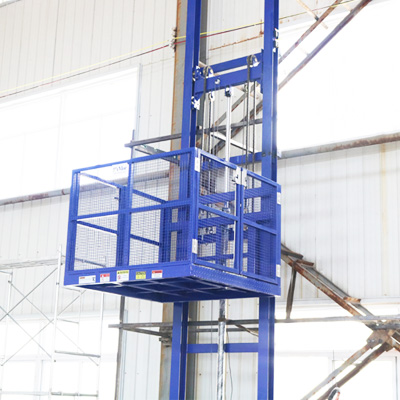 Small goods lift for sale now is Himor's hottest product. Below is a sample lift for our US customer. Before delivery, we …