Scissor lift here we refer to scissor lift for man aerial lifting equipment. Himor designs three types scissor lifts like mobile scissor lift, electric scissor lift and drivable scissor lift. All these lifts are aerial working lifts for both indoor and outdoor. People can use them to do cleaning, maintenance, and painting etc. How to choose from these lifts? Please read more from below information.
Mobile Personal Aerial Scissor Lift FAQ
choose by heights
choose by working space
choose by types of wrok.
Himor team will give you best suggestion.
Yes, we can customize lifts' voltage and charger voltage according to your local.
Yes. We are looking for hydraulic lifts agents all over the world.
No need. The lifts come with whole structure.
Our warranty is 12 months after you receive the lifts. Free consultation is for whole lift life.
We have some agents in some countries. Please check with our sales team.
Himor Single One Man Scissor Lift Platform for Sale Projects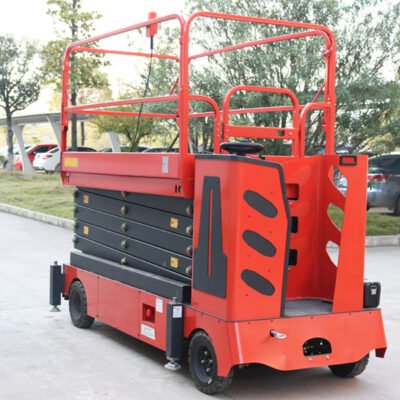 Electric man lift which Himor produces is mobile scissor lift platform for aerial working. According to different requests, there are 3 types …