Wall mounted 500kg goods lift for shop is one type of himor's hydraulic system lift platform and wall mounted goods lift. We customize mini hydraulic goods lifts heights from 2m to 24m, capacity under 1500kg, and platform size smaller than 2 meters. In this article, this is a customized lift for one of Himor's Iceland client. It's specification is like below listed.
Lifting height: 5.3 meter
Capacity: 500 kg
Platform size: 1.0 meter * 1.5 meter
Access: get through from 1.0 meter side
Installation: In a 200 mm depth pit.
Fix: wall mounted
Color: red(we provide color customization)
Delivery: we separate the lift leadrails and pack it into plywood box
We do spray plastic for wall mounted 500kg goods lift for shop surface painting.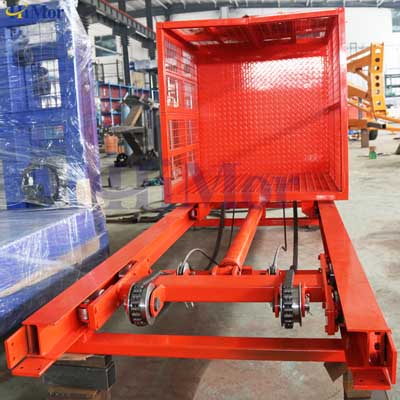 How to fix wall mounted goods lift for shop with wall?
As it is a wall mounted lift, we need to do installation mainly in below 3 steps. During these steps, you will need some steel tubes, plates, vertical tools, cutting tools, and bolts. Himor will provide enough steel tubes, steel plates and bolts for your installation usage.
First step, to vertical the lift and fix the separated lead rail parts.
Second step, to fix the bottom parts with aground after making sure the lift is all vertical.
Third step, to fix the lead rails with walls or floors.
We put 500kg goods lift hydraulic pump in the box.
To cover the pump station, we make cover box for the lift. We also can make control buttons on top of the cover box if customer request. After this, the pump station will be more clean and keep away from dust and rain.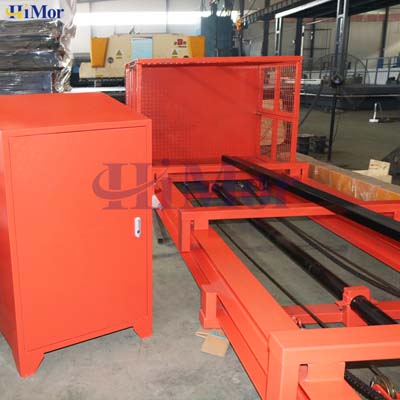 After installation photos of such lifts.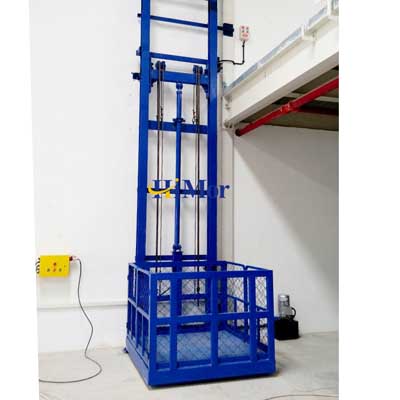 If you need more information of this lift, please visit our all product page. If you need to customize such hydraulic lifts for your shop, please write to us with your requests. Our sales team email is [email protected].