One man drivable lift is hydraulic system based aluminum alloy mast drivable single man lift for aerial works. We also name it as drivable single man lift or self propelled man lift for elevating work platforms. Normally Himor lifts are battery power. More questions, please read the FAQs in this page.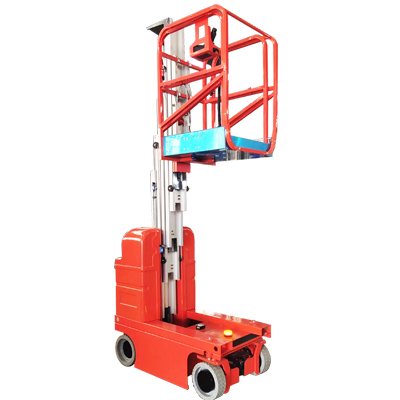 Movement: Self Drive
Lifting height: 6m-9m
Cylinder holding valve
Emergency stop button
Two controllers operation
Emergency lowering system
Leveling sensor
Forklift pockets
All motion alarm
Transport tie hole
Battery charger indicater
Electric limit switch
Automatic pothole protection
Drivable at full height
Onboard diagnostic system 
Price: around USD6,000~USD10,000. Depending on heights and specs.
Drivable Single Man Lift
Customer Feedback
What We Do To Make Qualified Single Man Lift?
Self Propelled One Man Lift Working video
Related Aerial Lifts You May Like