Small goods lift is small capacity hydraulic goods lift, which capacity is normally lower than 1000kg and only single side lead rails. It's application is large for both industrial and residential mini lift platform. We can apply such hydraulic goods lifts for shops, homes, warehouses, plants, workshops etc to carry goods or pallets to upper floors. Also our design is suitable for both indoor and outdoor installation. Any other questions, please refer to the FAQs on the bottom of this page.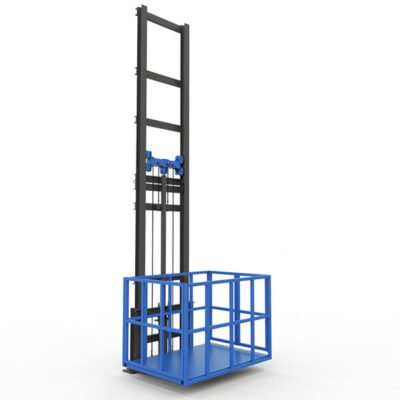 Height: 1m-24m (3ft-78ft)
Capacity: under 1000kg (2200bl)
Platform size: smaller than 1.5m*1.5m (5ft*5ft)
Opening direction: Single side/Opposite/Adjacent openings
3D drawing provided 
Hydraulic system
Multi-layers waterproof controllers
Pit Free & install on concreted ground
All sizes customization.
Prices: from USD2,000~USD10,000. Depending on sizes.
Small Lifts for Goods Projects And Reference Models
What We Do To Make Qualified Small Cargo Freight Elevator?
Small Goods Lift Elevator Working video
Related Hydraulic Goods Lift You May Like