Loading dock scissor lift platform is Himor featured product belongs to scissor lift table category. It's obvious feature is low lifting height and compact dimension. Below is a sample loading dock scissor lift project in Bahrain. Let's read in details.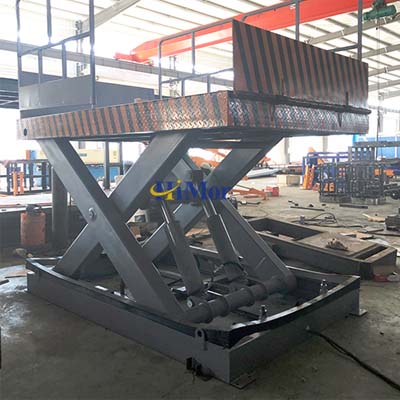 Lifting height: 1.2 meter
Platform size: 1.5m by 1.7m
Capacity: 2000kg
Pit: In pit
Installation position: outdoor
Scissor material: 150# steel tube
Loading board: One one access side
Color: customized gray with spray plastic
This lift is for a Bahrain customer, who owns a workshop and needs to load goods to their truck a lot. After knowing their urgent request, we finished design and production within 20 days. Now we can do export and deliver the lift to client. The installation manual and maintenance manual will be provided to the customer together.
What capacity can a loading dock scissor lift platform load?
According to our design, the maximum capacity can be 100ton. Most of our customers' requests are within 20ton. So the lift is totally customized according to request. Just let us know what is the weight of the goods you need to lift, the platform size you need to carry the goods and the table lifting height.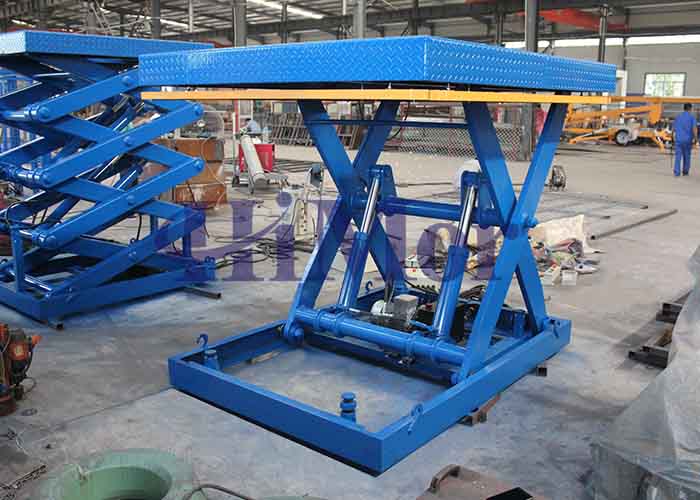 Himor has designed more than 2000 projects for clients. We always produce the scissor lift tables in high quality standard, and doing enough loading test before delivering to customers. Below is a feedback photo from one of our client, who's lifts have been working in their plant for more than 3 years. As they said, the lifts can work for them in next more 3 years or 5 years in a good performance condition.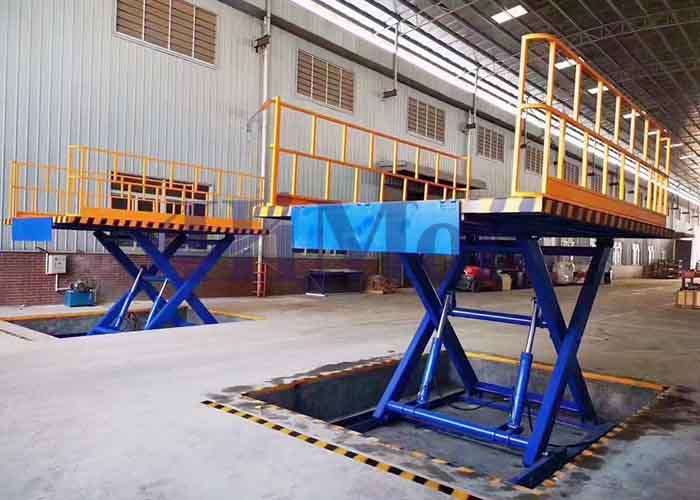 If you have any requests for dock scissor lift platforms, please collect your request and write to us [email protected]. Our team will discuss with you and give you a design within one day.