Forklift ramp is a kind of movable handling equipment. We also name it as yard ramp. Since the height of a general truck or shipping container is about 1.5 meters, a movable forklift ramp is needed to raise the forklift and move the goods into the container. In order to make the slope have a certain safety angle, the length of the mobile boarding bridge is generally 11 meters to 12 meters. The lifting height can reach 1.1m to 1.7m. Whether the mobile boarding bridge is strong or not depends on the steel structure selected during production and the laying of the steel structure. The platform also needs to be covered with patterned steel plates. For details, please refer to the product introduction on this page.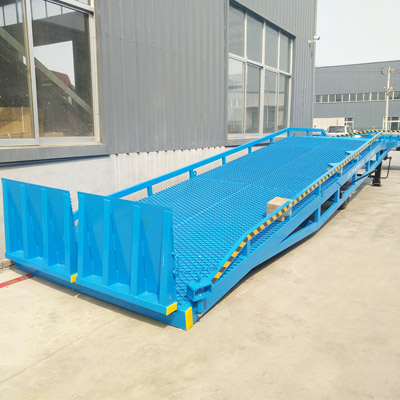 Adjust Height:  1.1m~1.7m
Ramp capacity: 5ton-20ton 
Platform size: 2000*11000mm
Design drawing provided 
Hydraulic system
Manual lifting up and down
Electric controllers for optional
Mobile whith wheels 
All third-party testing acceptable
Loading into container: 3 sets
Prices: from USD4,000~USD8,000. Depending on capacities.
Forklift Ramp Projects and Reference Models
Himor produces standard models of forklift ramps like below shows. Clients can choose from below model table. 
Why we produces better quality Mobile Forklift Ramp
* Choosing high strength manganese steel as support structure and platform.
* Doing shot blasting and rust removal process for the steel surface. This step will help the surface of the device remain painted for a long time.
* Doing spray plastic painting onto machine surface instead of normal painting.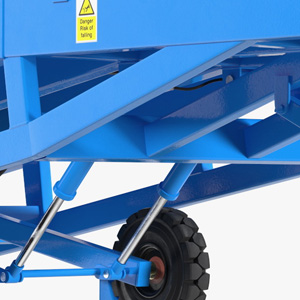 Power unit(Cylinder and Motor)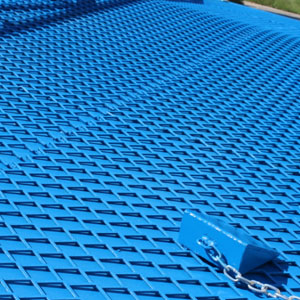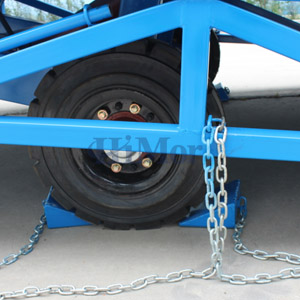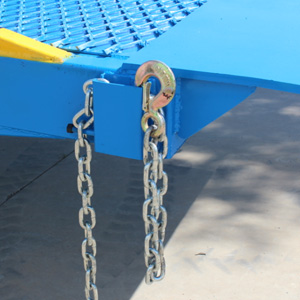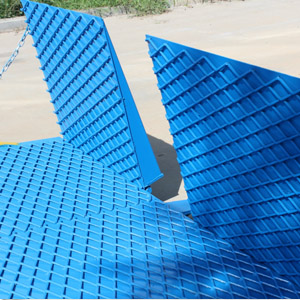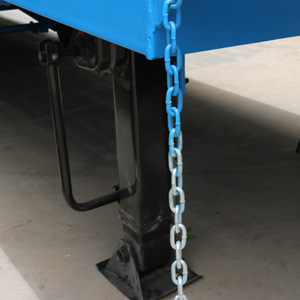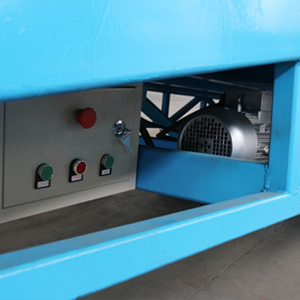 Electric power for option
Forklift Ramp Working video
Mobile Yard Loading Ramp for forklift are in stock now
Small Portable Forklift Container Ramp
We also produce and customize small portable forklift container ramps like below. Cpacity from 5ton to 10ton, and movable by forklifts. We also customize folding ramps and other shapes ramps.
Related Dock Equipment You May Like