Wheelchair lift for home is hydraulic system lift platform for wheelchair lifting. With featured safety devices, Himor disabled lifts are popular for wheelchair lifting and elder people lifting. So we also name it as handicap lift, disabled lift, and porch lift. People can control the lift from inside panel, outside column and remote control. Mostly, we use this outdoor lift for wheelchair lifting or elder people lifting. Other questions, please refer to bottom FAQs on this page.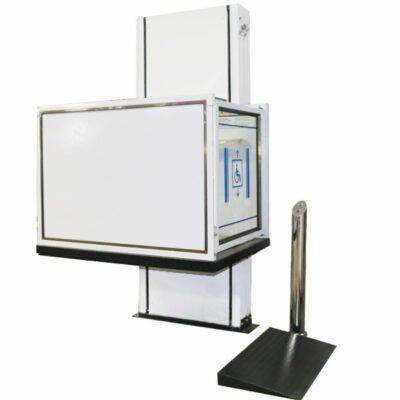 System: Hydraulic

Drive tower material: Aluminum alloy plate

Cabin material: Aluminum alloy and

toughened glass

Capacity: 250kg for standard

Lifting height: 1m-15m

Cabin size: 1430mm*1000mm

Install space: 1500mm*1350mm

Soundless motor for best lifting experience

Accept customization for heights and cabin sizes

Prices: from USD2,000~USD15,000. Depending on heights and specs.
Vertical Residential Handicap Wheelchair Lift Elevator Project and Models
What We Do To Make Qualified PWD Outdoor Porch Lift For Wheelchair?
Drive tower material: Aluminum Alloy
Cabin type: Half or Full. 
Cabin doors: With doors on access sides.
Material: Aluminum alloy
Landing doors: Optional
Control system: PLC control system. Silent hydraulic motor
Controllers: control panel inner cabin, calling column outside, remote controller
Working temperature: -20°C—60°C. 
Application: Indoor and outdoor
Safety devices: Emergency stop, safety sensor under cabin, manual decline after power cut.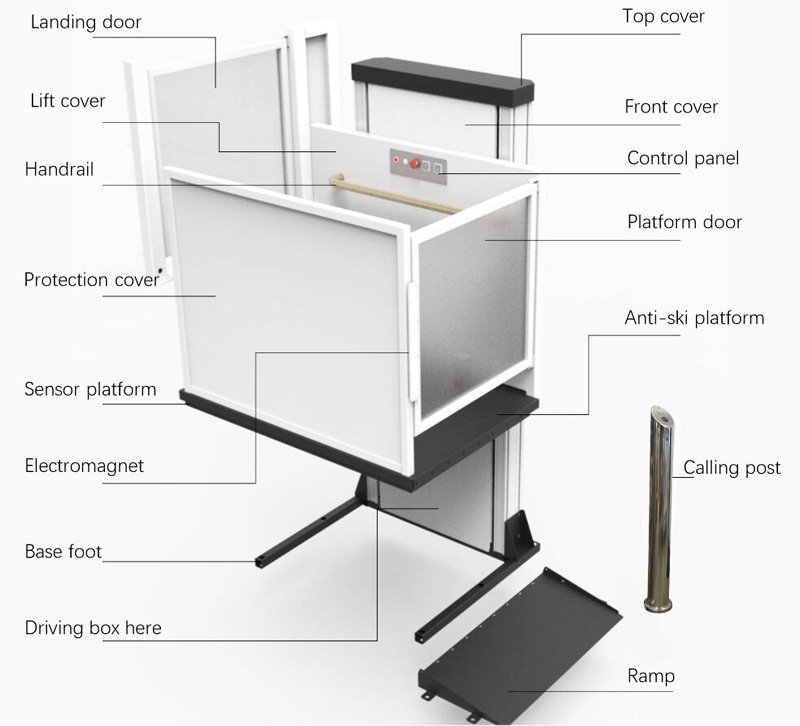 Disabled Wheelchair Lift Elevator Working video
Commercial Residential Wheelchair Lift Platform FAQ
Related Platform Lifts You May Like