Underground car elevator is underground car lift installed in your garage or basement. The basic structure of this lift is scissor steel structure and top platform cover. When you have request to lift the car from underground to ground, you may need a underground car lift now.
Firstly, please do measurement of your installation space. Normally the size is a shaft size, or the opening size of upper floor.
Secondly, please do measurement of the lifting height. This lifting height means platform actual travel height.
Thirdly, to confirm whether you will dig a pit on ground or not. The hydraulic car elevator has a self height around 500mm to 800mm, so it is better to make a pit to put the lift in.
Finally, tell us what capacity you want the lift to be. Normally customer request 3ton – 5ton capacity.
After making clear of your request, Himor engineer team will make design and technical drawing like below. You can check with the specifications.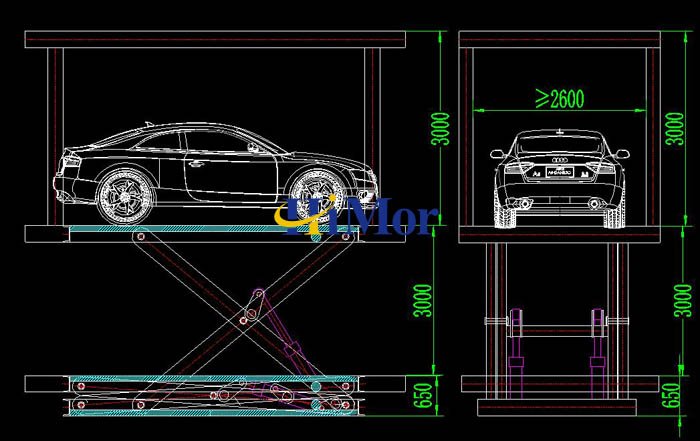 What is the elevator top table function?
The elevator top table is to cover the ground opening after the elevator down to underground. If there is no top table, the opening is not safe for somebody pass there.
The other function of the top table is to prevent the car from rain.
Below is the finished production of this elevator. We will assemble the elevator and do full test before shipment. Also we will show the photos to customer for double check.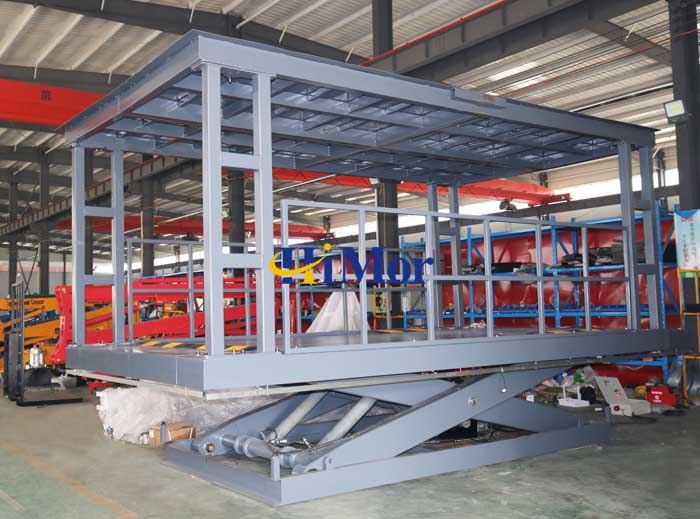 Now you should have understood the hydraulic underground car lift elevator customization process. If you have car elevator request, please consult our sales team. We are ready to give you best solution for your car lifting. Our sales team email is [email protected] or online whatsapp +8613026586831.