Goods lift for warehouse can help you to solve the lifting problem. And it is a good choice to customize a hydraulic goods lift according to your site sutation, which we also name it DIY goods lift. No matter small goods lift or heavy duty goods lift, we all can make the design as per your request.
Five steps of customizing a goods lift for warehouse.
Firstly, do the measurement of platform travel height, which is from ground to the final arrived floor ground. If there is a pit existed in the site, the height needs to minus the pit depth. Mostly we customize the lift heights like one floor to 7 floors, which means 3m to 24m.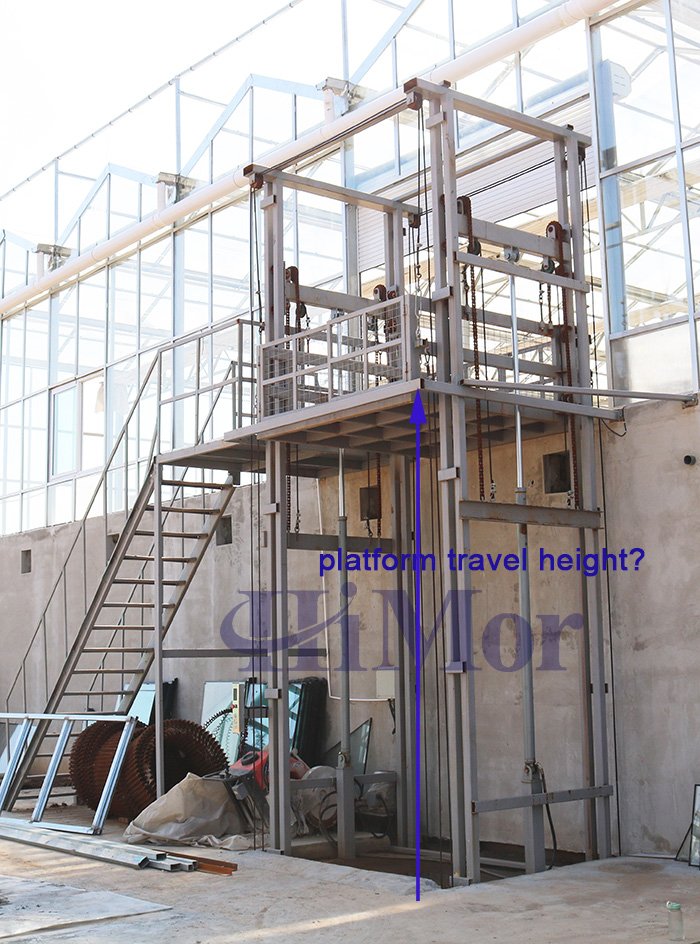 Secondly, do the measurement of installation size or let us know the platform size you need. If the lift needs to go through the floor hole, then need to measure the hole size. Or if it is in a concreted shaft, then just measure the concreted shaft space with access direction.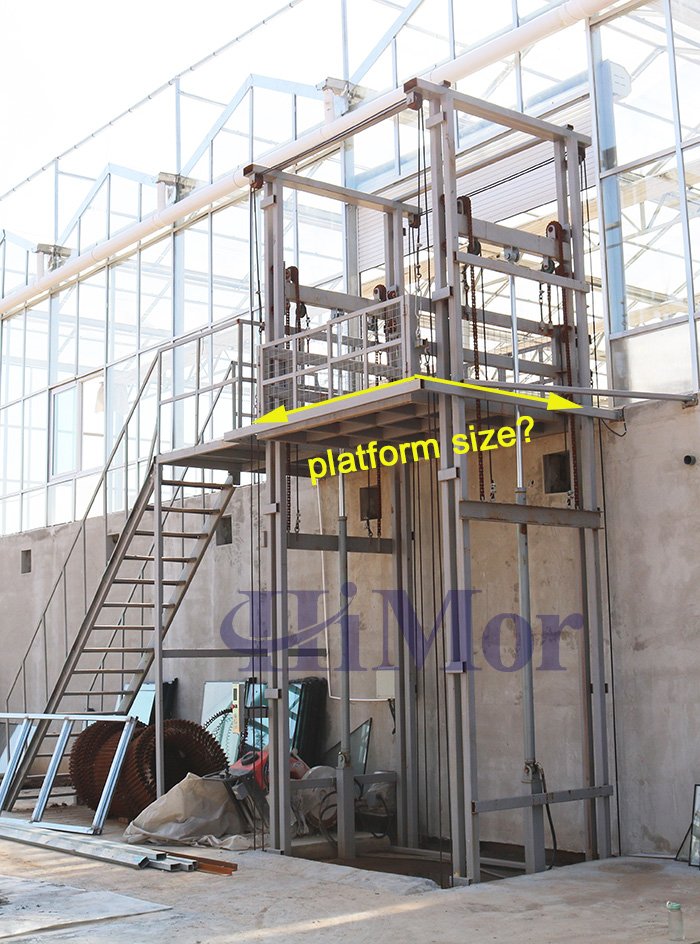 Thirdly, calculate what max load capacity do you need. Sometimes, the capacity include goods capacity and packing or trolley weight.
Fourthly, take some photos and send to sales. Our engineers will take this site photos for reference to make the goods lift design.
Lastly, if you need any optional configurations, please discuss with Himor team. Like safety wire mesh around, single side post, 90 degree access, soundless motor, and over load warning etc. You may see some configurations in our product pages.
Goods lift for warehouse is normally lower than 24 meter, capacity lower than 100 ton, platform size can be customized according to site. In order to save time, please do the measurement in right way and take some photos together. Himor engineers would like to help with you do the best design for goods lift.