Mezzanine lift is normally produced to be hydraulic system, which can save installation room and cost. Also hydraulic mezzanine lift is more flexible to be designed to small size, big size, heavy duty etc.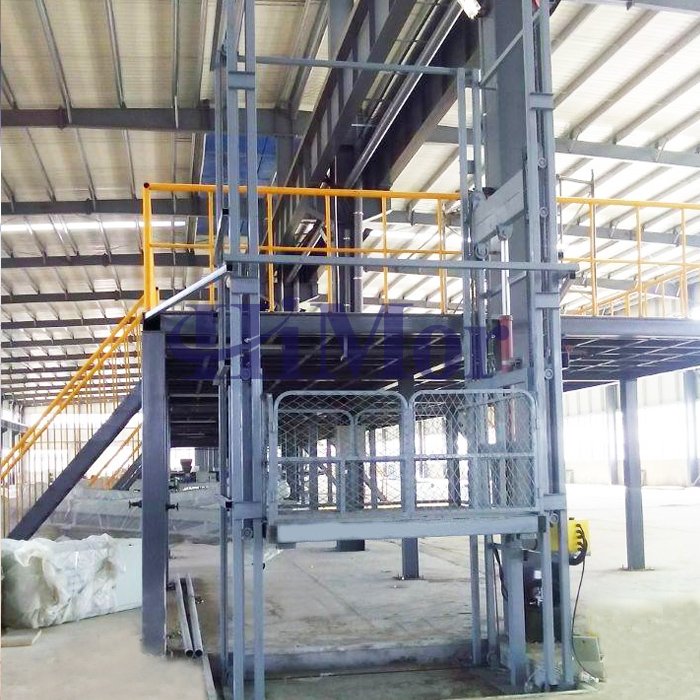 There are two ways to install a mezzanine lift: one is going through the mezzanine, the other is standing by one side of mezzanines. Before design, customer needs to do the measurements of travel height and installation size. Pit does not the important issue nowadays. If the site does not allow to dig a pit, then we can directly fix the lift onto ground and put one suitable size ramp aside the lift platform.
Furthermore, there are some optional configurations for mezzanine lift. First is safety fence around the lift. Second is roller shutter doors on platform. Third is to add cabin on platform.
After all requests are cleared, our engineers can make the design now. Normally take 1-3 hours depending on busy or not.
After one month's production, we will deliver the lift to customer and tell customer to prepare the tools for installation. These tools will be listed in the installation manual we prepared for the exact lift. During installation, we will be online to assist the process, and help to solve once anything needed.
If you have any request for goods lifting, please write to us soon. You will get the reply within the day.