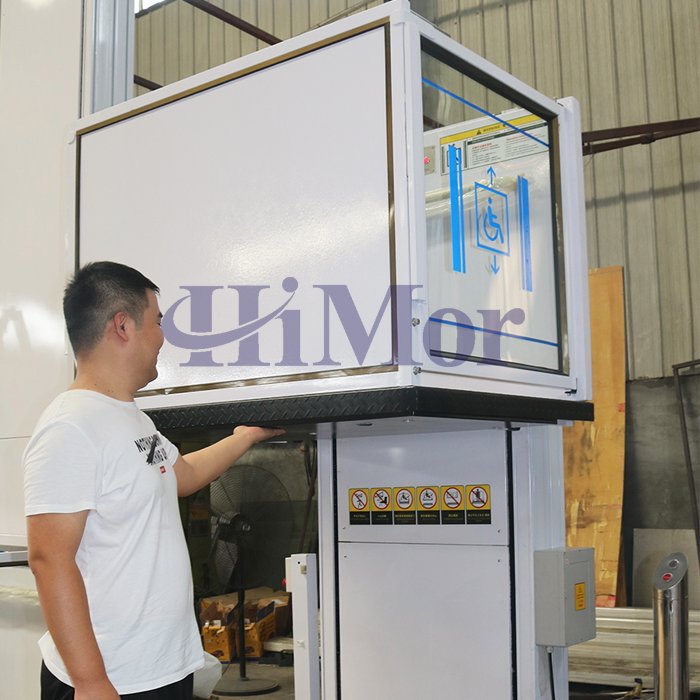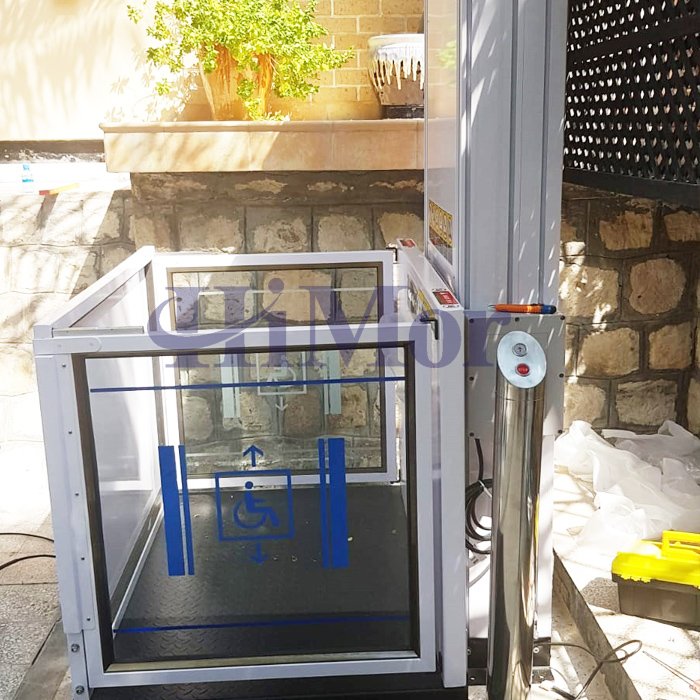 Project Country: Bahrain
Project date: July 2019.
Lift model: HVL-1.5
System: hydraulic system. Cylinder and chain lifting. Electric power supply.
Function: to lift people in wheelchair or elder people
Lift specs: Lifting height 1.5 meter, capacity 250kg.
Lift optional configuration: Landing door on 1.5m height.
Customer feedback send back to us: This 1.5m vertical platform lift works very well. Bottom sensor is a good safety measurement for people around.
Himor vertical platform lift is suitable for both indoor installation and outdoor installation. Before you customize a pwd lift, please do measurement of your install site and tell himor team what space you have, and what height needs the lift cabin to reach.
Pwd type lifts customization is always acceptable to us. Including cabin size, lifting height, capacity, silent motor, full cabin and landing doors etc. Even if you need different colors, we also can produce it as per your request.
Some people are worried about the installation. What we can do are:
Firstly, make detailed installation manual for each project. It will come with words in steps and also photos in it.
Secondly, we provide online supporting during your installation. Himor team will help with solve any problem you meet during installation.
Thirdly, we provide all installation parts along with the lift. This will help you to make installation easier.
Last but important, we can introduce to you some team in your local if you need.
In a word, Himor is always with you. If you have any questions regarding the lifts solution, please come to us. Below are the himor team contact information:
Welcome order vertical platform lifts, pwd lifts, wheelchair lifts, or disabled lifts from himor machinery. [email protected] whatsapp +8613026586831. Tell us your detailed request, we will reply you will best lifting solution for your house.