Mezzanine goods lift is widely used in industrial area, such as warehouses, plants, and workshops etc. With lower cost and maintenance-free features, more and more clients are looking for mezzanine goods lifts from Himor Machinery.
Firstly, do measurement of your site, including shaft size(opening size) and platform lifting height. If clients are not familiar about measurements, please send site photos to us and we can help with that.
Secondly, check the ground situation, whether it can do concrete pit and install the lift. If no pit on site, please make sure the ground is also concreted.
Thirdly, confirm what lifting capacity you need. Normally we suggest to make the lift capacity 50% more than goods capacity.
Project name: Mezzanine goods lift HGL3-5
Main specifications: Capacity: 3ton, Travel height 5 meter, Platform size: 2meter * 2 meter, Add wire mesh enclosed the lift.
Installation: On ground, without pit and aside mezzanine.
Customer comments: "Himor goods lift is great with high efficiency and economic cost. Their high quality and service give us many help. We need to order more lifts for other warehouses for us" quoted from customer.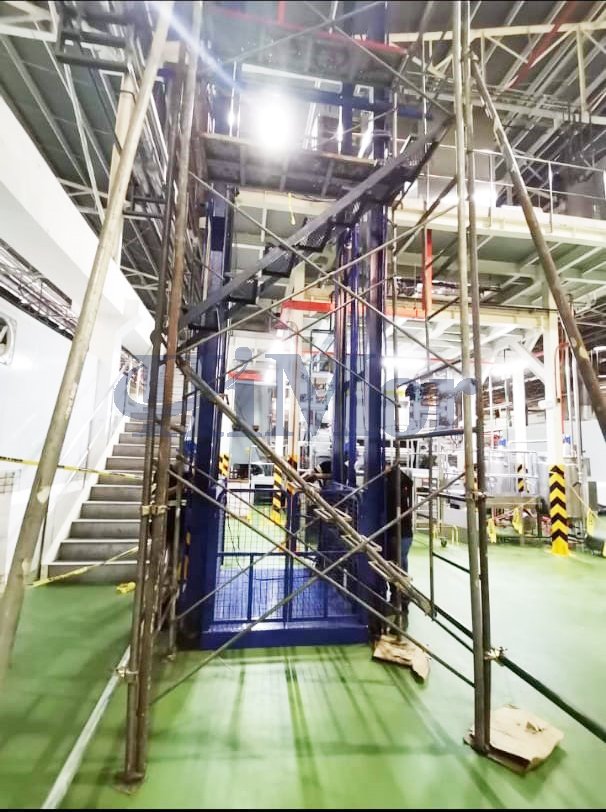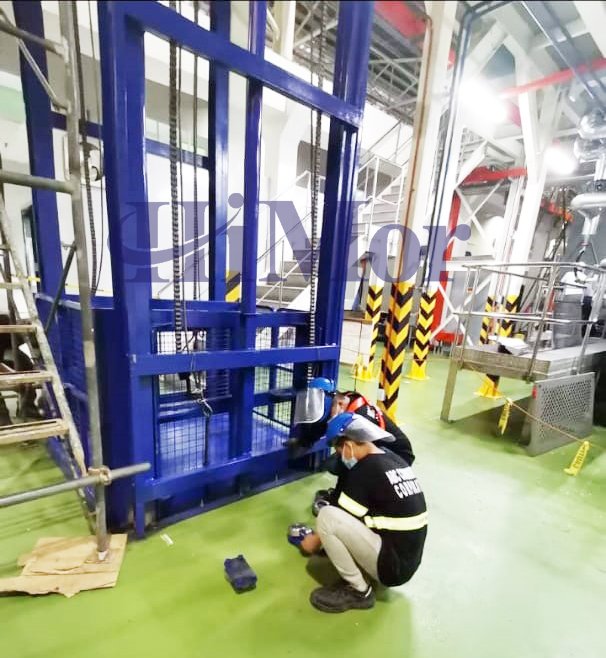 Himor machinery owns assemble line for mezzanine lift platforms manufacturing and assembling. We finish all production process in our own workshop like cutting, welding, shot blasting, assembling and packing etc. We provide video testing for our plant and products if you are not available to come and visit us. Also we have provided to customers some third party tests such as SGS for lift production and quality.
Welcome to contact [email protected] to get your own lift's free design. We would like to be your faithful supplier in China and start long term cooperation in hydraulic lift field.