Electric man lift which Himor produces is mobile scissor lift platform for aerial working. According to different requests, there are 3 types electric man lift. How to choose from these lifts? This article listed their features for your reference.
Electric man lift introduction
Mobile scissor lift
This lift is scissor structure lift platform with wheels for movement. People need to open the four strong outriggers before lifting up. These four outriggers are requested to support on concreted ground and full open. Below are some of the distinguished features of it.
Most economic choice.
This type lift is the cheapest scissor lift among these 3 types lifts.
Biggest lifting height range
It's lifting height is from 4m to 18m.
Big platform capacity
This lift can carry 500kg, and we also customize if you need 1000kg.
Multi power resources for your choice.
They are AC power, battery power, and diesel power.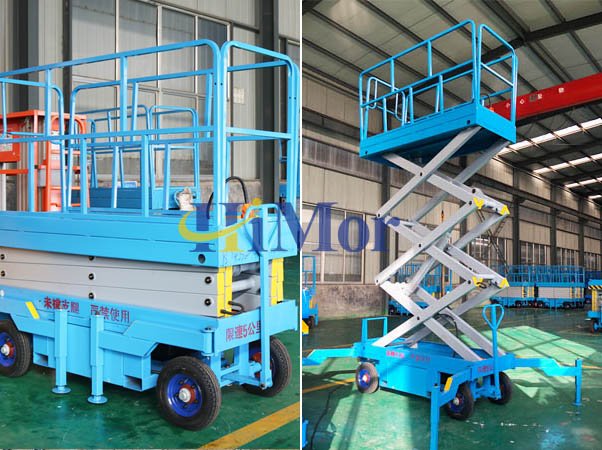 Electric scissor lift
This type lift is self propelled scissor structure lift platform. People can operate to drive and lift up on the top platform. It can walk around by forwards, backwards and turn around. We use hydraulic wheels for most safety consideration. Below are some of the distinguished features of it.
Most convenient operation.
We can operate both driving and lifting up on this electric scissor lift platform.
Most convenient usage with battery power.
People can charge the battery after one day's aerial work.
Compact dimension.
As our electric scissor lift owns compact structure, some clients use this lift for stocking shelves in warehouses.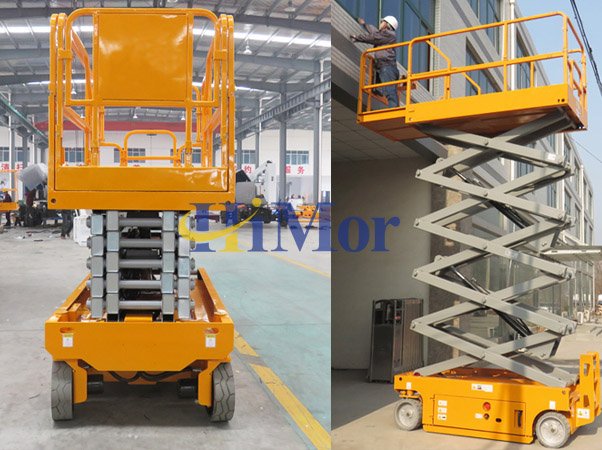 Drivable scissor lift
This type lift is to separate lifting up and driving function. People can drive the lift after aerial working. And during aerial working, we also need to open the four outriggers to support the lift. Below are some of the distinguished features of it.
Middle economic choice between mobile scissor lift and electric scissor lift.
Realize both driving and lifting function.
Big capacity as 500kg.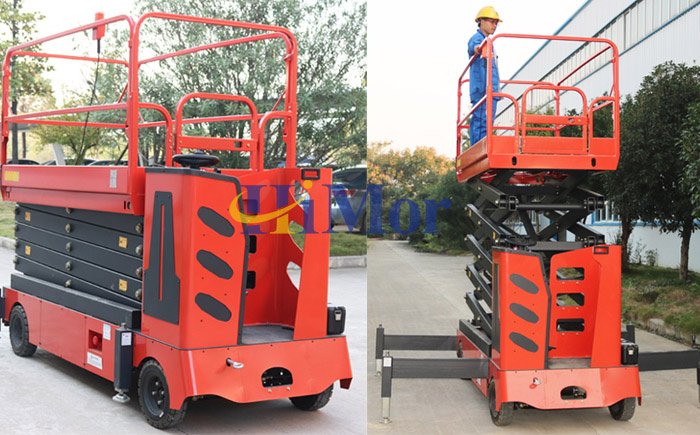 After reading this article, hope now you have a clear view of all the electric man lift. We can use these lifts in warehouse, plant, workshop, store, construction place and home etc. If you have any repair work, maintenance work or painting work, you can choose from these 3 type lifts. We have some global customers of these lifts. We also welcome people or company who are able to resell our lifts contact with us for agent cooperation. No matter you need the lift for yourself or for trading, please contact with our sales team [email protected] to get latest prices.
Visit us from facebook: HIMOR LIFT