In some cases, customers need to install the hydraulic cargo freight lift elevator outside of the building, Himor hydraulic lifts can realize this. Below is the 4 reasons what we can do in this situation.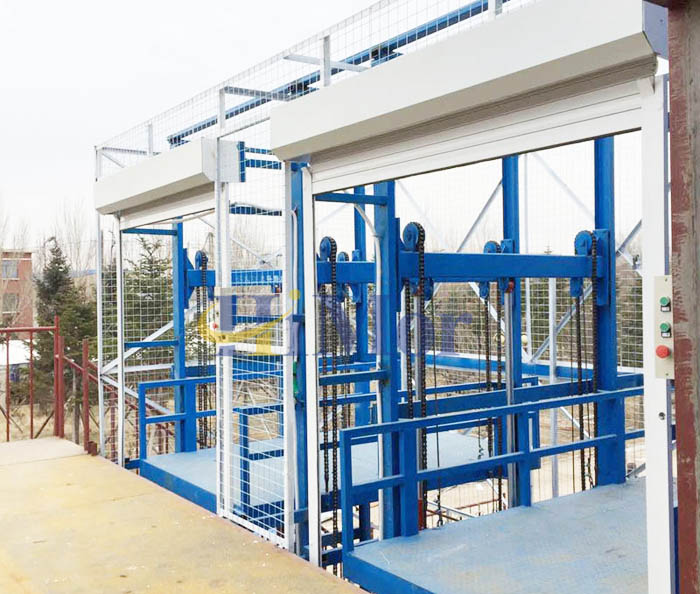 Firstly, we do rust removal by advanced shot blasting machine. This step helps removing the steel material rust completely. If some rust left on the steel surface, after some time outside working, the lift will rusting. So, rust removal is the most important step for producing outdoor lifts.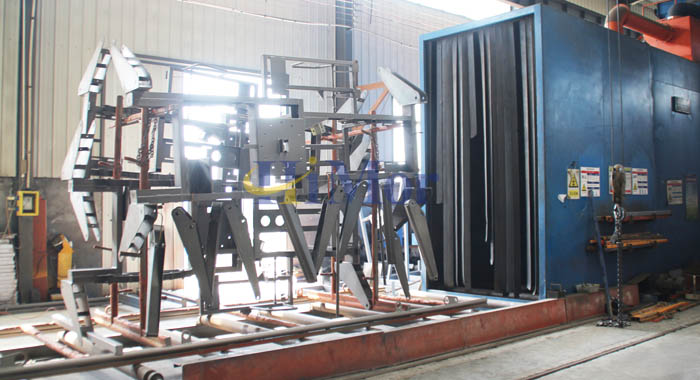 Secondly, we paint spray plastic onto cargo freight elevator surface. There are two methods of lift painting, normal painting and spray plastic. We use powder coating room to spray plastic onto the lift parts surfaces. Only when each part of the lift surface is full processed, the painting can resist for long time.
Thirdly, Himor hydraulic lifts are free standing lifts. We can fix the lift with wall and ground. If customer fix the lift in the pit, need to do drainage for the pit. In case of rain days, there will be water stay in the pit.
Fourthly, we provide cover box for the pump station. This box will keep the pump station from rain and dust.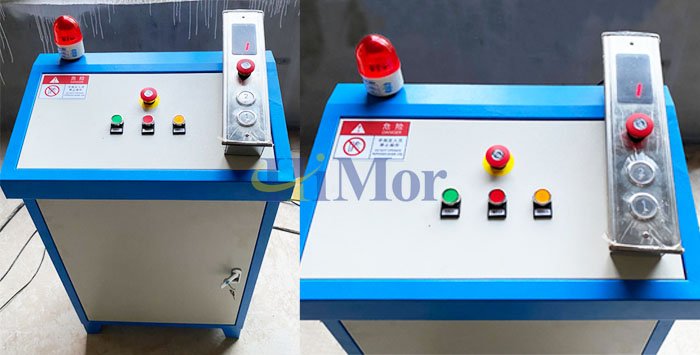 What should we pay attention after installing the hydraulic cargo freight lift elevator outdoor?
First of all, it is better that we build full enclosed cover for the lift. Some customer choose steel plates encloser for the lift protection. If do not have full cover, customer can build a rain shed on top of the lift.
Also customer need to do maintenance by following the manual. For example, put enough machine oil in the wheels, check chains' situation and steel rope fix situation etc.
Please read more information of our detailed instruction from cargo elevator.