Cargo lift with hydraulic system
Cargo lift can be equipped with hydraulic system, which will work for more than 10 or 20 years. In this article, we will introduce this type lift in details.
Standard configuration:
Hydraulic system
High strength steel structure
Steel ropes
Double plate chains
High pressure oil leakage prevention cylinders
Interlock system for safety working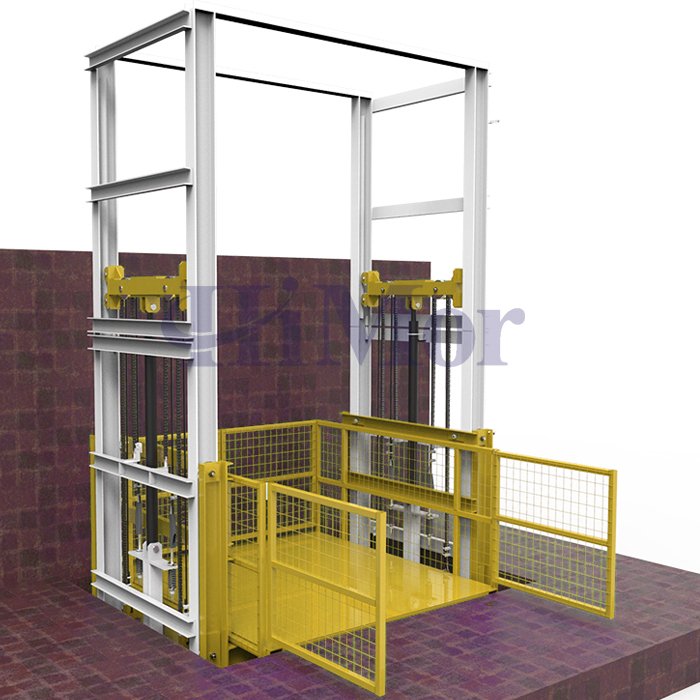 Hydraulic cargo lift Optional configuration:
Safety wire mesh around lift, or only on flooring.
Cabin material: steel, stainless steel
Doors on wire mesh: manual open doors, automatic up and down doors, or electric roller shutter doors.
Color: blue, gray, yellow, black
Each lift is customized according to customer's site. Himor provides detailed service for this customization and provides free solution for each customer. We have customized and exported the hydraulic cargo lifts for customers from Europe, America, Africa, Asia etc. Welcome to be our agent in your local!